Towline Conveyor
Aravalli engineers, India's leading towline conveyor manufacturers, brings to you robust, reliable and efficient conveyors for your daily conveying needs. Be it any industry, you can simply count on our range of products for excellent movement of freight or goods.
Working of Aravalli towline conveyors
The towline conveyor comes with an overhead chain and track that connects to a rolling load on the floor and moves it along a pre-set path.
To achieve rolling movement, one has to place the load on a trolley. With these conveyors, you can get a very cost efficient solution for moving heavy loads across the shop floor saving conveying power and avoiding heavy conveyor structures.
It is easy to operate these towlines. You can also adjust the speeds of the towlines according to your conveying needs. All these convenient features of our products make us the leading towline conveyor manufacturers in the country!
Application areas
Some of the most typical applications of our towline conveyors include assembly line operations, freight terminals, point-to-point transporting of product, printing plants, etc. Mainly, they are used in places where you need a constant motion in the forward direction. Our range of Towline Conveyor is commonly used in:
Assembly lines
Finishing lines
Wood industry
Features of our towline conveyors
The track of the towline conveyors can be customized to have on-floor or in-floor mounting with a minimum height at cross-section.
The top plates can be customized, according to the different needs such as the weight, shape and size of the item that requires conveying.
You can opt for manual or automatic rotating of the platens for close packing.
Want us to contact you? Please drop in your details!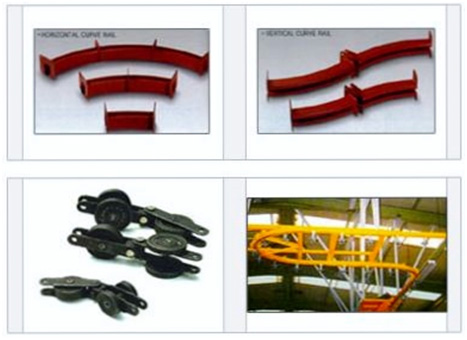 CHAIN SPECIFICATIONS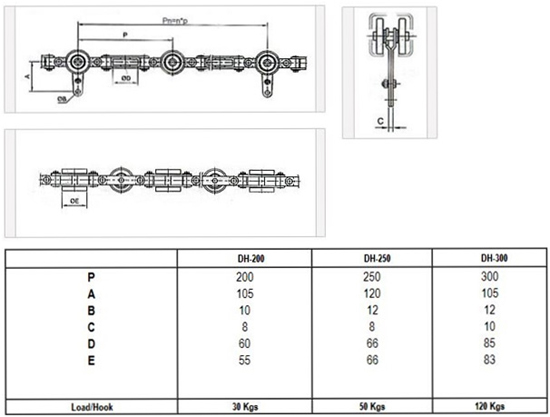 TRACK SPECIFICATIONS